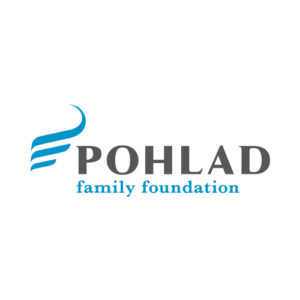 Pohlad Family Foundation Homeless Prevention Program
This research and resource production was funded by the Pohlad Family Foundation Homeless Prevention Program. Our gratitude to the Pohlad Family Foundation for their generous funding, innovation and willingness to be the nexus of homeless prevention programming in Minnesota.
Preventing Homelessness for Foster Care Youth
Effective advocacy for a foster care youth may require attorneys to fulfill various roles for a child client. Youth in foster care often lack a consistent person in their life to help them stay on track as they transition to adulthood. While attorneys are not the youth's foster parent, Guardian ad Litem or social worker, they are often the one consistent and trusted advisor in that child's life.
To support this nuanced and important role volunteer attorneys provide in our clients lives, and the knowledge that 30% of youth in foster care end up homeless after they age out, CLC has created several resources for staff and volunteer attorneys, and community members who work with youth in foster care.
CLC Social Worker Angela Shepherd and Managing Attorney, Anne Gueinzius collaborated to write, edit and put together the following resources:
 Client Advocacy Homelessness Prevention Checklist that follows the guidelines for appropriate independent living skills and services to assist youth's successful transition to adulthood. All volunteer attorneys receive this resource.
Resources for Clients Guide: Some of these resources (housing/shelter) are for clients who are no longer in foster care and other resources may apply to youth in care.