The Otto Bremer Trust Awards $100,000 Grant to Children's Law Center of Minnesota
Children's Law Center of Minnesota serves Minnesota's foster care youth through direct legal representation, systemic advocacy, education, and outreach efforts. CLC's legal staff, working in tandem with our team of over 340 active volunteer attorneys, represent 900 youth in court.
The Otto Bremer Trust awarded CLC with a grant in the amount of $100,000 in early June. Foundation support has been essential to remaining stable during the global pandemic and the grief and trauma following the murder of George Floyd. OBT's investment in CLC is transformative, and gives CLC the space to adapt and support our clients amidst the ever changing court processes and the increased needs of our youth. Thank you, Otto Bremer Trust for your philanthropy, leadership and investment in the lives and futures of Minnesotan youth.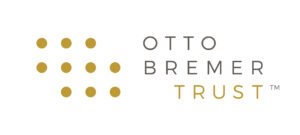 About the Otto Bremer Trust
The Otto Bremer Trust is a bank holding company and a private charitable trust based in Saint Paul, Minnesota, that works at the intersection of finance and philanthropy.
OBT is the 86 percent owner of Bremer Bank, a regional financial services company, and also manages a diversified investment portfolio. Since its founding, OBT has invested more than $700 million in people, places, and opportunities in the Upper Midwest. Visit ottobremer.org.