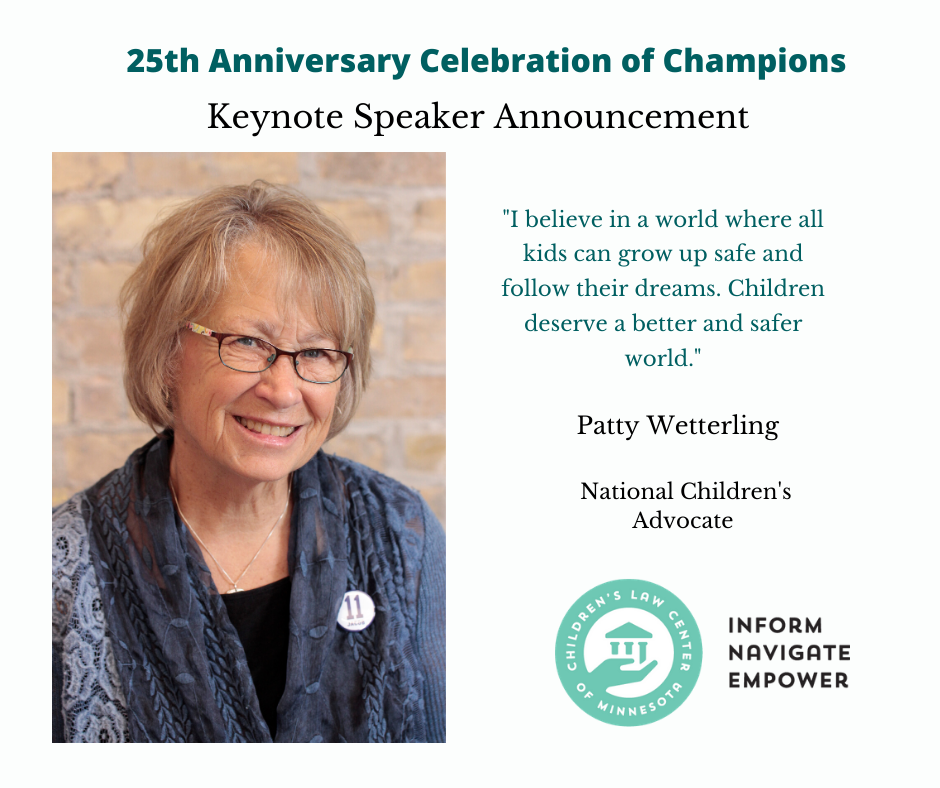 Children's Law Center of Minnesota is thrilled to share that Patty Wetterling, national children's safety advocate will be the keynote speaker for the October, 8, 2020 Benefit. Patty Wetterling was recognized by CLC with the Rosalie E. Wahl Justice for Children Award in 2009, and is a longtime CLC supporter.
Patty Wetterling is a well known national advocate, visionary & educator on the issues and prevention of child abduction and exploitation. Since her son Jacob was abducted in 1989, Patty has been a champion for children. Her vision is to build a world where children can grow up safe and follow their dreams.
CLC is honored to partner with Patty Wetterling to promote the wellbeing and legal rights for Minnesotan children.
Use this link to register for the virtual event.