Congratulations, Judy Nord! 2020 Rosalie E. Wahl Justice Awardee
Congratulations, Judy Nord! 2020 Rosalie E. Wahl Justice Awardee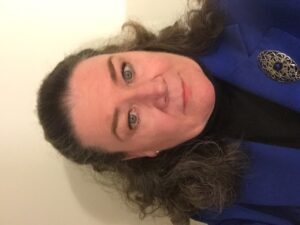 Children's Law Center's Rosalie E. Wahl Justice for Children Award is presented annually to an individual who has dedicated his or her life to fighting for justice for at-risk or underprivileged children in our communities. The late Honorable Rosalie E. Wahl earned a reputation as a voice for those living on the edges of society—the poor, the accused, and the powerless.
CLC honors Judy Nord for her many years of dedicated work on behalf of Minnesota's foster care children.
Judy has served as a Staff Attorney with the Minnesota State Court Administrator's Office since 1995. Judy Nord has dedicated her 30-year career to increasing the safety and well-being of Minnesota's at-risk and foster care youth in Minnesota. Judy is perhaps best known for her 25 years of service with Minnesota's Judicial Branch Children's Justice Initiative (CJI).
Under the leadership of Chief Justice Kathleen Blatz, Judy helped establish, and continues to serve as Staff Attorney for, the Children's Justice Initiative (CJI).  The CJI began in 2000 and will celebrate its 20th anniversary in December 2020.  The overall objective of the CJI is to timely find safe, stable, permanent homes for abused and neglected children, first through reunification with the child's parents if that is safe or, if not, through another permanent placement option, and to improve child well-being.  When identifying and implementing improvements, the goal is for all stakeholders to operate "through the eyes of the child."
Judy's nomination letter noted "Judy is kind, funny and always willing to listen to questions or concerns regarding Minnesota's foster care youth.  While Judy does not seek recognition for her commitment on behalf of Minnesota's at-risk and foster care youth, it is time for her years of remarkable work for these children to be acknowledged."
Congratulations, Judy!