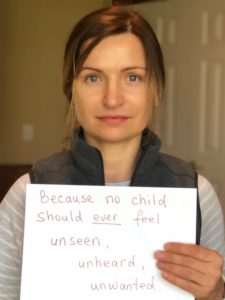 May is National Foster Care Month!  Please share our message with your community. 
We give youth a voice, ages 10-21, who are navigating a challenging legal system, many of whom have experienced extensive trauma. All kids deserve to be seen, heard and believed and have a safe and caring place to call home.
Help amplify our message by sharing why you advocate for youth in foster care! Please feel free to share the statistics below about CLC on your social media.
Write why you support CLC and post a photo holding your note and tag @clcmnorg or send to amandafp@clcmn.org,